News — Holidays
Posted by Emily Y on
When you start thinking of how to plant your herbs, you need to have in mind what you want to grow. It depends on your needs, taste, and preferences. Are there any health benefits you need? Do you want a particular taste in your food? Do you like certain herb? These are some of the questions that need to be addressed to create a garden of your choice. You don't want to spend much time and effort on an indoor herb garden that does not satisfy your needs. These are some of the common herbs that you can consider: Basil...
Posted by Emily Y on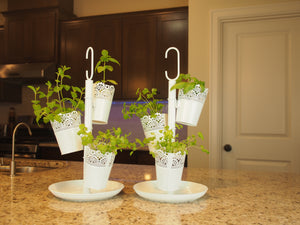 Fresh herbs such as rosemary and parsley can make your food special. If you have been to a five-star hotel where fresh herbs are a key ingredient, you understand how you meal can taste great with these herbs. However, buying herbs at grocery stores on daily basis can be quite expensive. Most people have a belief that fresh herbs are unnecessary and that they are only suitable for the rich. This is not true because we all need to stay healthy and to eat the best prepared food. Do not underestimate your worth or give up on something that could change...